GALLERY
Our Re-Use Academy hosts many creative sessions - from making Blo-Karts to Eco-books to Trash To Treasures ...
View Gallery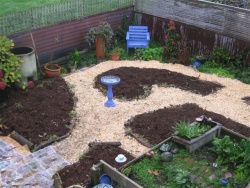 "Perma" is short for permaculture - which is a design system for sustainable living and land use. "Blitz", from the German for lightening, means a focused application of energy.
View Gallery
A collection of photos showing the Green Bikes workshop and some community cycling events.
View Gallery