Contact Details
Whanganui Environment Base
83 Maria Place, Whanganui
+64 6 345 6000
"inspiring caring resilient communities"
Great to see this new SeatSmart initiative set up here at the Whanganui Resource Recovery Centre.
DON"T DUMP your expired or damaged car seat! Bring it in to 83 Maria Place.
MORSBAGS ... sociable guerilla bagging is here
We support going PLASTIC BAG FREE every day - come and get a FREE cloth/reusable Morsbag from our bin outside the WhEB.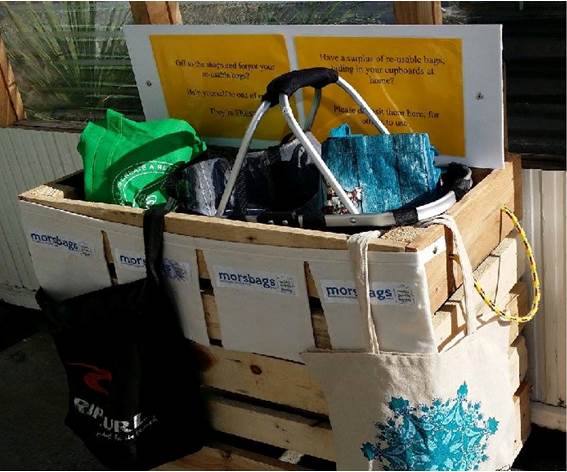 CLICK THE FACEBOOK LINK AND "LIKE" US TO FIND OUT MORE OF WHAT'S GOING ON LOCALLY, NATIONALLY AND INTERNATIONALLY.
The ReUse Academy rooms have had a revamp and tidy up. Come in and check them out.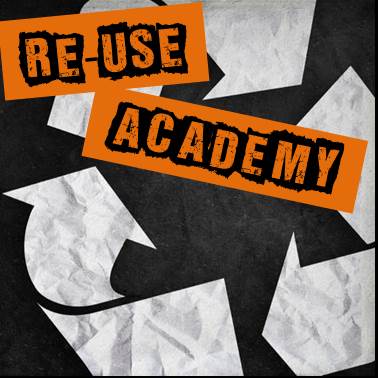 Come in and gather up some bits and pieces for spring projects - we have plant pots and seeds. You could get in early for the best jars for marmalade, jams and chutneys.
For festive season projects we have jars (did we mention those already?!) for gift-giving ideas, cards and paper for repurposing, bits and pieces for deco-making.
From bottle caps to chopsticks, coathangers to cardboard - we have all that and more! If you're having a change-of-season cleanout, please bring in your excess crafty stuff. And if you're not sure what might be use-full and what's not, check out the suggested "list of things" posted on the Resources page.
BTW groups (of all ages), kura, schools, early childhood education centres are welcome to arrange a visit to the WRRC/WhEB. Find out how to work towards Zero Waste and what happens to waste/recycling product. Email us at sustainablewhanganui@gmail.com to discuss the type of visit and activities appropriate for your group.
BOKASHI BOOST mix and MAXAIR benchtop composting bins now available at the WhEB!
Bokashi $15 for 1kg bag (lasts approx one month)
Maxair Bin $16.50 ea
Biobags $14.50 ea (roll of 25)
Instructions are also available for making your own Bokashi bin out of two 10L buckets.
SUSTAINABLE WHANGANUI GOOGLE GROUP
Sustainable Whanganui has a Google Group which you are welcome to join if you are interested in things environmental and sustainable. Members post news and events of local, national and international interest. Postings can be emailed to you directly either one at a time or in digest form, or you can view as and when you choose on the website. Please email us at sustainablewhanganui@gmail.com and ask to join.
GREEN BIKES
Our Green Bikes depot is still happily recycling and reconditioning bikes. If you have a pre-loved bike or bike parts which may be useful, please deliver to us on Fridays between 10am-4pm. Green Bikes is along the righthand corridor behind the WhEB office.
HUNGRY BINS
We have HUNGRY BINS worm farms in stock: designed and made in New Zealand. The Hungry Bin's innovative design is highly efficient and convenient - and can process up to 2.0 kilos of food scraps per day. Hungry Bin not only makes fantastic fertiliser and plant food - it looks good too. Visit us to see how it works or check the website at www.hungrybins.co.nz.
We also have Tiger Worms to go with your Hungry Bin $25 for a full icecream container.
We LOVE volunteers
If you have a couple of hours spare and would like to join our happy band of volunteers please give us a call on 345 6000. Please come and say hello when you're doing your recycling.
The WhEB is run principally by volunteers and while we AIM to be open MONDAY to FRIDAY 10am to 4pm and SATURDAY 10am to 1pm, this may not always be possible. The Green Bikes workshop is open on Fridays.

If you have any questions, please contact the WhEB office on 06 345 6000.