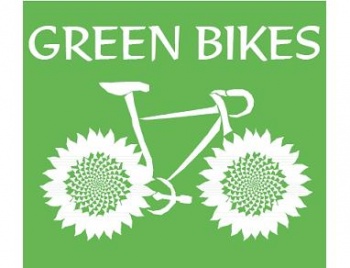 Green Bikes
Whanganui Green Bikes, an initiative of Sustainable Whanganui Trust, was set up in 2008 with funding from Whanganui Community Foundation and NZ Land Transport Agency and continues with funding from Lotteries and other agencies. The Green Bikes workshop presently operates out of the Whanganui Resource Recovery Centre (next to the WhEB).
Green Bikes' success can be attributed to the group of committed and enthusiastic volunteers who have in the past, and who continue to, generously donate their time. Their support has meant hundreds of donated bikes have been made road-worthy and sold for a nominal price.
Donated bicycles are repaired to a high standard, and then offered for sale at special discounts for children, pensioners and beneficiaries. In the process a valuable resource is recycled, and the skills and knowledge used in bicycle repair and maintenance are cultivated and retained within the community. The workshop provides cheap bicycles, used bike parts, and repairs as services to people on low incomes. The workshop also provides valuable opportunities for people to work alongside skilled staff and learn about bicycle maintenance and repair. Since its inception in May 2008 over 700 bicycles have been recycled.
Green Bikes also works with local interest groups and agencies to increase cycle awareness, and promote cycling as a cheap, healthy and environmentally-friendly transport option.
Green Bikes staff can be contacted through the WhEB on 06 345 6000.